This tool matches the needs of the servicemen in charge of the Mecalac machines.

The tool must be able to be used simply and
user-friendly by the whole after sales network.

Adapted for a use on the field or in a workshop, without hard drive, it offers a great impact resistance.
It allows a complete diagnosis and updating of computers, being simply connected to the
diagnosis plug of the machine. Light and compact it requires neither a pile nor a battery.

Its refined interface and intuitive menu allows an ultra fast handling. Finally, with the relevant help menu it becomes the indispensable companion of the serviceman.

The tool is associated with a software running on a computer allowing it to update itself via the Internet while backing up information to the technical department.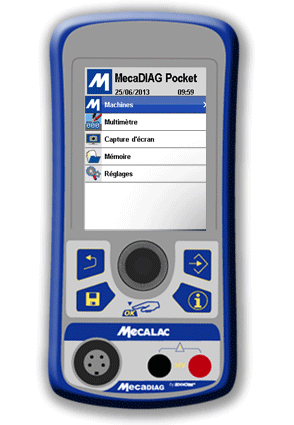 Mecalac
diagnostic
tool
>> >
facebook